We help you grow by building effective digital experiences. Unlock the potential of your online platform.
Get more visibility online
SEO & SEM consultancy
Keyword research and analysis
Internal linking analysis
Understand your competition
Competitor research, analysis and market research
Reach new business areas and markets
Market review
Learn how to work with Excel
Automatic Dashboards
Filter out data like a pro
"Sven is great to work with and always goes above and beyond the deliver the best possible results. He's well prepared, works hard and always focuses on long term solutions."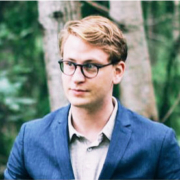 "Sven is a seasoned growth expert with excellent skills in handling large amounts of data and turning it in to monetizable insights."
Sven Dahlin, CEO
Over 10 years experience of working with E-commerce and SEO.
Contact: sven@happypenguinmedia.com